Little Haiti Soccer Club provides opportunities for students to surpass their own expectations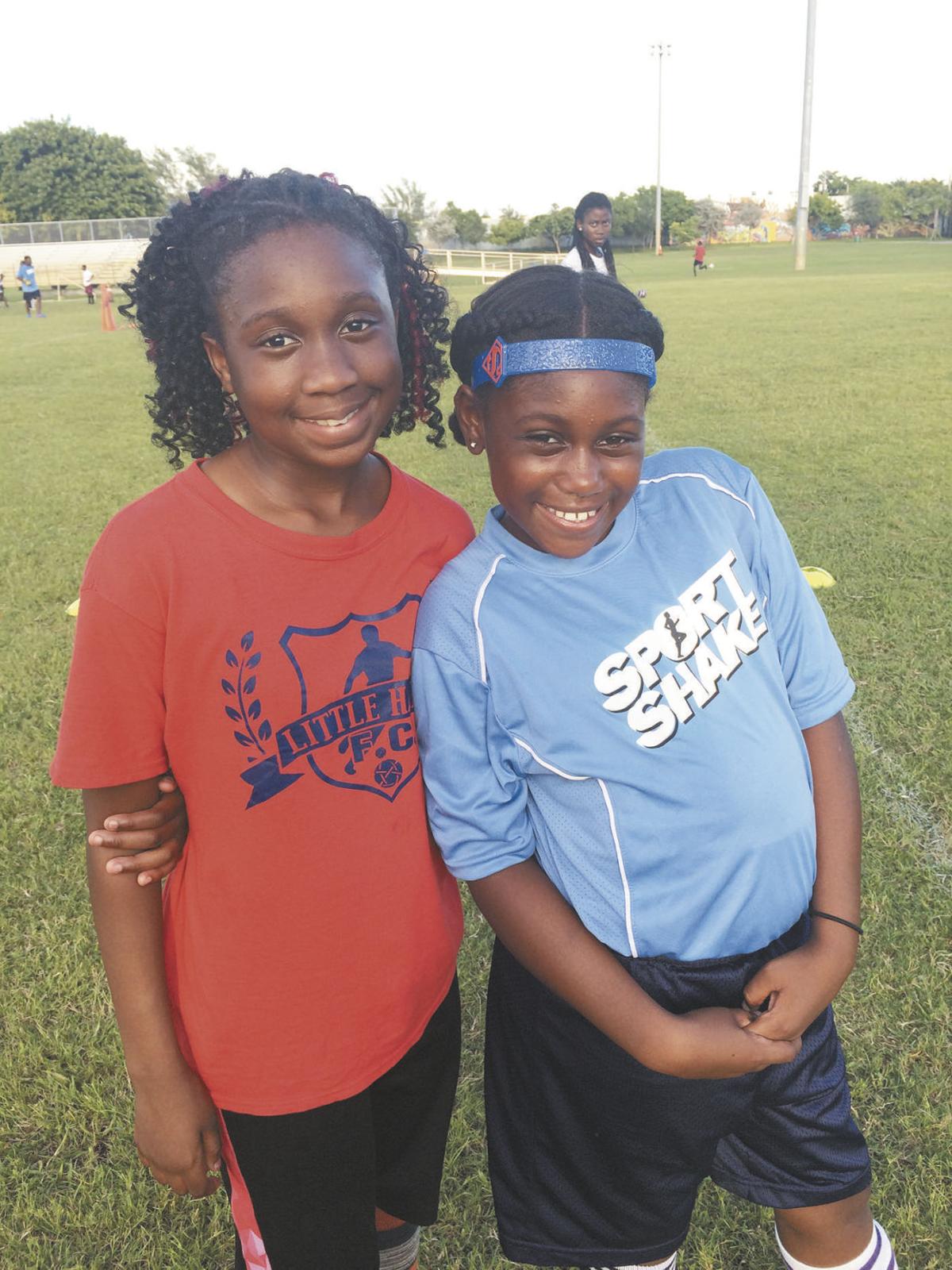 Last year, the program had 110 students from schools such as North Miami Senior High, Miami Edison Senior High, Booker T. Washington High and Miami Central Senior High. Currently, the program works with roughly 50 students. Tryouts will be held on July 15 at the Little Haiti Soccer Park, which is the same place practices are held.
It all started with Leleau coaching the tennis team at Miami Edison Senior High School, and a desire to help the students with whom he worked.
 "I realized in the area, we had activities for every other sport than soccer," Leleau said. "There was a rise of crime that was taking place in the area, especially in Little Haiti; it was rampant over there. People kept talking about the crime and how the kids needed guidance, but nothing was done."
Leleau began coaching the varsity soccer team at Edison and led them to compete with schools such as Hollywood Hills High and Nova High. Even though the students were competing, scholarships were not coming their way.
"I kept thinking, what can I do to create a more or less competitive program and that I could give them something after they graduate?" Leleau said.
After getting with Pat Santangelo, a friend of Leleau's and now the public relations officer for the Little Haiti Soccer Club, Leleau secured the Little Haiti Soccer Park and started the Little Haiti Soccer Club in 2014.
Soccer, though, isn't the only activity in which students engage.
"When you have students that just came into the country for a year or two, at 17 you'll be a junior, so you don't really have enough time to grasp the English language to better yourself academically," Leleau said. "But with this program, we've come up with different ways to merge the academic with the athletic."
The Little Haiti Soccer Club runs a tutoring program that helps students to improve their performance in school. Due to this, many of the club's players are graduating high school with a college to go to in the fall.
"Now they know that once they are part of this program, they will be going to college," Leleau said. "That's the talk around the club. People just come in because they know if they're a part of this, they will be going to college."
Leleau said the soccer club serves as an alternative to committing crime in Little Haiti and surrounding areas.
 "You don't hear a lot about crime and gangs in the area because now they have an outlet," Leleau said. "You can tell them not to do it, but you have to give them an alternative."
Leleau is currently in the process of making changes to the program, such as recruiting new coaches and getting the parents to be more involved. Children from age 5 to 19 can participate and the program is free. Leleau hopes that after the tryouts, there will be more girls in the program so that the girls may have their own age category.
"All praise and glory be to God, but the question we ask is if we didn't have these kinds of programs, where would these kids be?" Leleau said. "I guarantee you, they would not be in college."
Another aspect that the club is working on is getting funding. So far, the board of directors has been pitching in to help alleviate costs. A sponsor contributed uniforms and equipment.
Leleau says that his goal for the team is to be one of the best in the United States.
"I think it takes a village, but I also understand that it takes an idea and a vision, and God would not give you a vision without a provision," Leleau said. "Before you know it, He will send everything your way."
For more information on the Little Haiti Soccer Club, call 786-204-3565.