https://www.gofundme.com/f/little-haiti-fc-soccer-club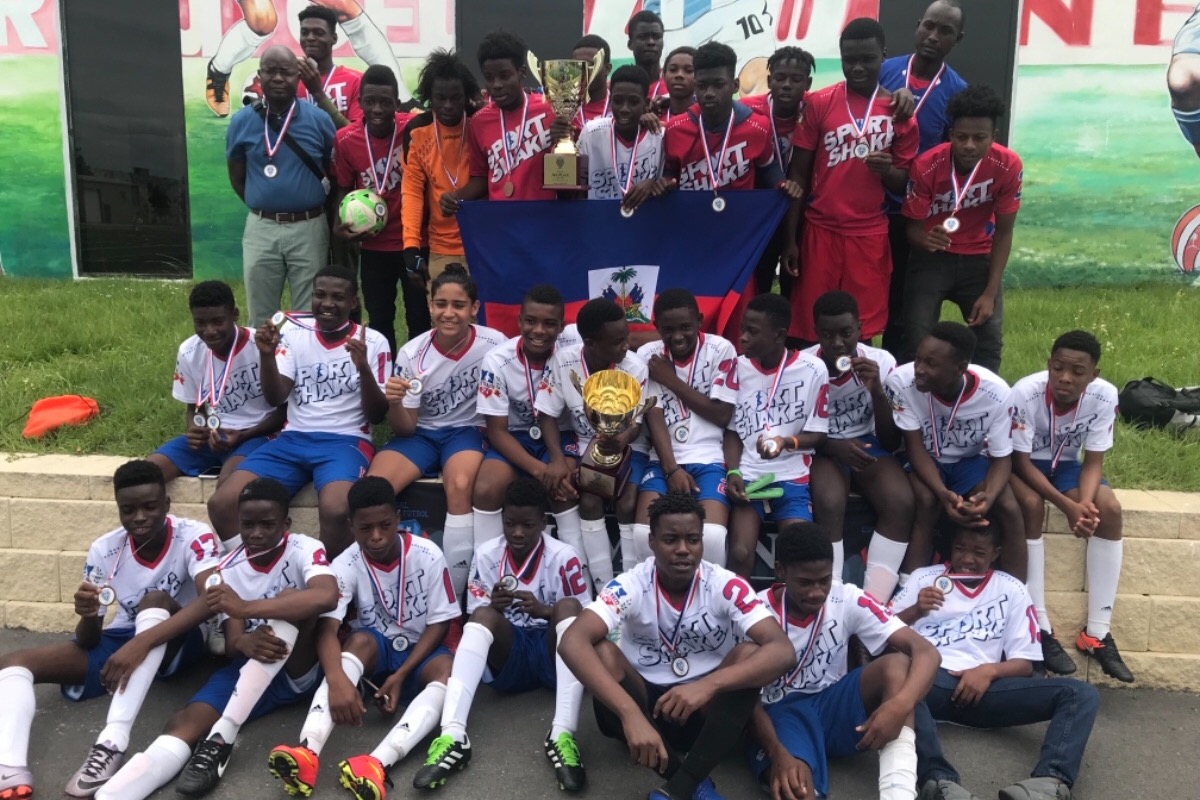 1.4k 15
https://www.gofundme.com/f/little-haiti-fc-soccer-club
Little Haiti FC Soccer Club
On Saturday morning of May 25th, 2019, three good boys were killed when a suspected drunk driver on a suspended license ran them over around 5:30 am. These boys – ages 13, 15, and 17 – were on their way to the Little Haiti FC Soccer Club bus for the Enigma Tournament in Weston, where they'd be playing alongside their friends as part of the Under-18 and Under-15 teams. Please help with the cost of the funerals and expenses for the families of Gedeon, Lens, and Richecarde, killed in this horribly tragic accident. Donations will be used to pay funeral costs and equally among the grieving families. Any additional funding will go towards the Little Haiti FC and carrying on its mission of serving the at risk youth of the community in memory of their friends that passed away so tragically.
If you would like to help the Little Haiti FC soccer club please email: littlehaitifootballclub@gmail.comRead Latest Update Share Tweet 4.0k shares on Facebook Share photos with your comment (Public)PostMGMary Graham3 days ago
Incomprehensible this loss of three amazing young men and budding athletes . My prayers and condolences for their families, team mates and friends. Share Like
Kane Family Foundation3 days ago
…so sad Share LikeJLJorge Lopez4 days ago
My heart is so broken. I am sure that they are in paradise with God. I wish their love ones can move on. Justice will do the rest for the person responsible. She doesn't have any regard for others Share Like
Marie4 days ago
May you 3 rest in eternal peace my Share LikeBCBradley Cassel5 days ago
Donation from Mrs.Cassel and Ms. Castillo's pre-school class. Share Like
C.O.H.E.F. N/A5 days ago
I want to help the family of the children Share1PTPenni T5 days ago
Thank you for your help x Penni Share LikeARannie roberson5 days ago
i am concerned Share LikeAUAndres Jose Urquiaga-Z5 days ago
I still can not believe that those 3 players were kill by such a driver. She deserve to be in prison at least 33 1/3 years per player making a grand total of 100years to think about it. God bless those 3 souls…a make they rest in heaven….. Andres Jose grandpa Share Like
Suze5 days ago
I wish i could do more to comfort the families Share1ASAnaika Scott6 days ago
This is heartbreaking! I pray that God will comfort and strengthen the families. Share1GMGasmy Metellus6 days ago
Love Share LikeMWMary Wilson7 days ago
Keeping their families in our prayers thru this hard. Share LikeMTmaryah thomas7 days ago
Drunk driving is easy to do. Living with the consequences isn't Share1LVLiana Vasseur7 days ago
Recomendado por Rodson Desir Share LikeGMGary McMillian8 days ago
Best of luck! Share LikeDGDonna Gedeon8 days ago
Monica Barquin-Giarraffa8 days ago
Sending the families love, strength and peace. Share LikeFCFrederick Claridge8 days ago
This was such a tragic event. God bless the families and the Little Haiti program. Share LikeNDNenette Dameus9 days ago
My heart felt condolences goes out to the families of these young men, I'm so sorry for your loss. My God bless you all and my your son's rest in paradise. Share LikeSee MoreAsk GoFundMe a QuestionReport CampaignThis campaign is trending!
$84,303 of $100,000 goal
Raised by 1,374 people in 16 daysDonate Now Share on FacebookCreated May 25, 2019

Little Haiti FC Soccer Club on behalf of Little Haiti Football Club Emergencies MIAMI BEACH, FLTFLFJA…Recent Donations MA$100Megan Andrews3 hours agoDR$25Dianna Rios10 hours ago$20Anonymous1 day agoGA$100Gabriella Allori1 day ago$50Anonymous2 days ago$50Anonymous3 days agoMG$20Mary Graham3 days ago
$300Kane Family Foundation3 days agoCB$300Collins BAPTISTE4 days agoJL$100Jorge Lopez4 days ago See MoreViewing 10 of 1374 Donations
#1 Fundraising platform
People have raised more money on GoFundMe than anywhere else.How it works
Expert advice, 24/7
Contact us with your questions and we'll answer, day or night.Get help
GoFundMe app
Our Android and iOS apps make it easy to fundraise on-the-go.DownloadEnglish (US)English (UK)EspañolDeutschFrançaisItalianoNederlandsPortuguêsGet Started
Top Categories
Learn More
Get Support